Healthcare Uniforms and Apparel
Fluid-Resistant Lab Coats
Improve the protection, not the risk or the hassle of keeping up with your fluid-resistant lab coat needs. Give your healthcare team the unmatched advantage and security of CLS' lab coat rental service!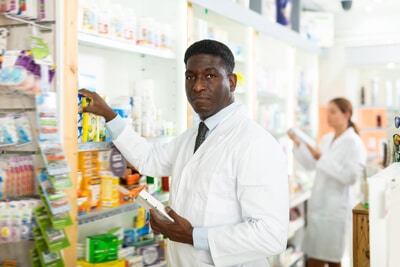 The Best Michigan Fluid-Resistant Lab Coats for Your Healthcare Facility
CLS offers the best solution for your lab coat supply needs. We offer:
Optimum Protection and Comfort
CLS' selection of top-notch fluid-resistant lab coats comes in the most innovative protective design. At 41" length, and secure front-closure design, our fluid-resistant lab coat selection guarantees superior wearer protection. With such comfortable lab coats, your staff will perform at their best! And with double-stitched pockets and hang loop, the lab coats also meet the highest standard for functionality.
A Wide Selection of Colors
CLS' fluid-resistant lab coat is available in a range of colors including white, cell blue, royal blue, and black to suit your facility's color preference and different designation.
Superior Healthcare Laundry Service for Your Crucial Garments
CLS gives your protective garments the kind of care they need, and your employees and patients the peace of mind they deserve. Our healthcare laundry services meet the highest industry standards and ensure the cleanest and safest results.
Healthcare Linen Service that Brings Peace of Mind
There is no such thing as being too clean when it comes to your healthcare uniform needs. And CLS has all the skills and expertise to give your healthcare garments the kind of cleaning they need. Our more than 100 years in the industry of garment care and our commitment to meeting the highest cleanliness standards in the industry give you all the assurance you need that your fluid-resistant lab coat is as clean, as safe, and as excellent as you need it to be!
For a worry-free garment service, go with the only name that Michigan trusts. Call CLS today at 800-875-4636 to know more about our lab coat rental service and other services! You can also click here to get a free quote.