CLS has a rich history that we would like to share with you. We were founded in Kalamazoo Michigan in 1899. In the beginning years, we operated under the name Kalamazoo Laundry Company.
In the beginning we picked up soil and made deliveries using horse drawn carriages. The roads were not even paved as you can see from the picture. Back then, we provided personal laundry services to households.


Our process to Wash and Iron was also a lot different. We used individual ironing boards and hand irons to make sure we got the wrinkles out. Today, we use several large pieces of equipment to complete this process.
The load sizes that we processed were much smaller back then also. Now we fill large bins on wheels to the very top!
Here is a picture of one of our early delivery vans. You can tell how old this picture is because of the phone number on the side of the van…it is only five digits in the picture. The amazing thing is that we still have this phone number today, but it is 269-343-2551.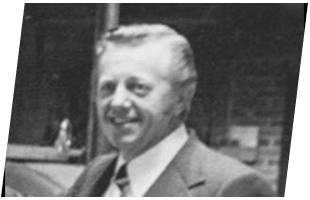 Kalamazoo Laundry company became part of the Vander Meer family in 1966. Ted Vander Meer was working for the company when it was put up for sale and he purchased it. It was at this time he decided to change the name to Continental Linen Services. He decided to change the name of the company and named it after a car…the Lincoln Continental.
Over the years CLS has expanded into many different cities throughout Michigan. Remember we were founded in 1899 in Kalamazoo Michigan. We moved to our location on Manchester Road in 1980. That was our only location until we started to expand.
We started to expand outside of Kalamazoo by adding branch locations. These locations do not produce any product, in fact, they get their product from our Production facilities in Kalamazoo. The other locations are called branches and they are simply a building that our semis from Kalamazoo deliver clean goods to nightly and pick up the soil. Our Route Sales Professionals and Sales Teams work at these branches.
The first city we expanded into was Cadillac. We purchased a small company in 1981 and we now have 5 routes that operate out of our Cadillac location.
Livonia was then added in 1995 and we operate 9 Routes out of that location. They require two semis full of product from Kalamazoo each night. Then we added Grand Rapids and we operate 5 Routes from that location today. Saginaw was added next. We operate 4 Routes from their location currently.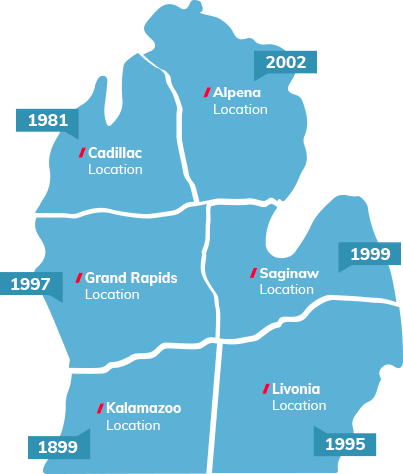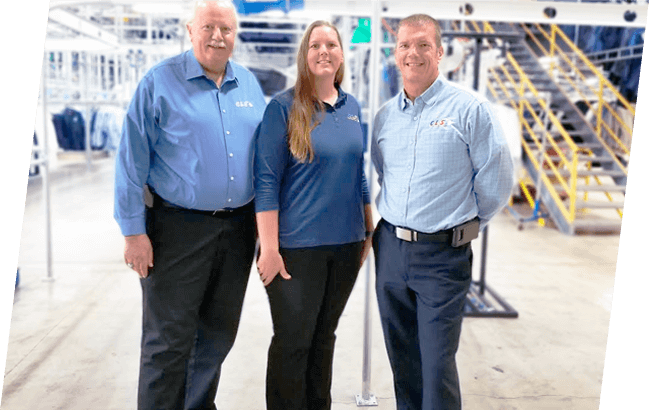 Then in 2002 we purchased a company in Alpena MI. This was a small textile rental production facility similar to our Kalamazoo operation, just much smaller. We operated that location as a production facility for 7 years. Unfortunately, in 2009 we had a major fire and had to close the production portion of the business.
Now they operate as a branch, however, they do process mats using two large washers and dryers. They are able to process all the mats needed for the Cadillac and Alpena locations daily. All of their other products come from Kalamazoo each night.
Download Now Our Product Catalog