Our Multipurpose Towels: A Great Tool!
There's no replacing a quality towel. For most businesses, a towel is a means of cleaning spills and messes. For a mechanic's shop or industrial setting, a shop towel is a vital tool for maintaining vehicles and keeping an orderly workplace. It's important to have a ready supply at all times, but not just any supply will do. Only a qualified, professional shop towel rental service like the one provided by CLS can provide quality multipurpose shop towels and maintain them correctly.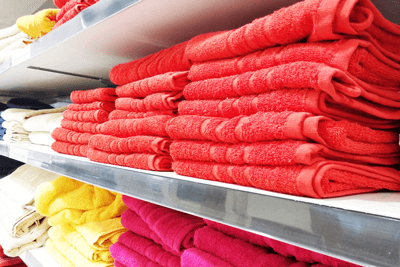 Durable, Soft, Quality Shop Towels
When you get your multipurpose shop towels through CLS, you're getting guaranteed quality and softness, which is important. A low-quality towel or rental company might supply towels with contaminants that could damage the finish of customer's vehicles. And that's not a fun conversation to have.
Professional Look and Feel
A shop that doesn't use professionally maintained shop rags is at a disadvantage. Not only from a limited access to quality materials, but for appearance. Clean shop towels that your employees enjoy using not only encourage use, but make the job look more professional. As a result, the shop looks better and customers are more comfortable.
Professional Care, Maintenance, and Delivery
What good is professional shop towel service if they're consistently late, deliver wrong orders, or an incorrect amount? At CLS, we know the value of consistency and on-time, correct deliveries. With over a century servicing the industry, we know what it takes to keep clients happy. It's no coincidence that we have a 98.5% client retention rate.
Contact CLS Today For Quality Shop Towel Service
If we sound like the partner you want in charge of your business's multipurpose shop towels, then we'd love to help. For more information, give us a call at 800-875-4636, or contact us here. Don't forget to ask about a free quote for service.