Keep Your Bathrooms Fully Equipped And Clean
No matter what industry you're in, you need to have a clean bathroom. Whether it's for customers, employees, or both, you don't want anyone to feel uncomfortable or unclean in your facility.
While keeping your bathrooms fully stocked and clean at all times is a necessity, you also want your restrooms to smell as great as they look. Foul odors can linger in bathrooms for a long time and turn off customers. Invest in a high-quality air freshener with CLS today!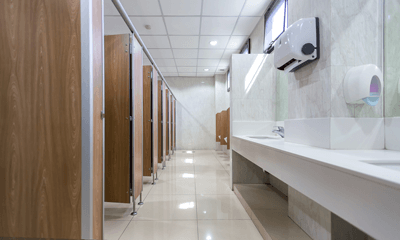 Why Enhance Your Image?
88% of those who visit public restrooms believe the cleanliness reflects the hygiene standards throughout the establishment
A fresh smelling restroom is perceived as a clean restroom
Our system harmonizes scents across these 3 passive aircare products to remove fragrance clash
CLS Service replaces the scents cartridges on a scheduled basis to ensure your business is always odor free!
Eliminate restroom odor with
VOC exempt, carbon neutral, no liquids to spill & no aerosol mist to side-step!
Sub-micron technology enables superior fragrance delivery. The particles are below 1.0 micron! Which means they are much smaller and lighter than the particles in other fragrance systems, remaining airborne for many hours.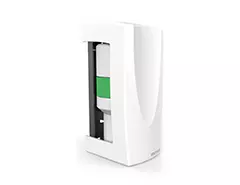 FreshScent Urinal Screens
Reduce odors with a deep bubble bristle design that prevents splash back & drain blockage. This triple action urinal screen offers dual fragrance & enzyme protection. The active core is designed to reduce bacteria and also provide a secondary fragrance.
Suitable for all types of urinals, including waterless urinals.
Reduce odors with our bowl clip that fits most toilet bowl shapes and sizes. It can also be used as a universal air freshener in any area of your business.  


Experience the CLS Difference Today!
Here at CLS, we're more than just a uniform and linen provider. We take the extra steps to be a one-stop-shop for all of your business needs. From textiles to facility services, floor care products and more, we have you covered!
We know how important it is to you to keep your business looking as clean and professional as possible because we hold ourselves to that same high standard. We are a family-owned business with over a century of industry experience.
Experience the CLS difference today and get the high-quality products your business needs to thrive. Our goal is and always has been to provide the highest level of customer service with integrity.
For more information on our air freshener services or other products, contact us today for a quote at (800) 875-4636
Download Now Our Product Catalog!
Download Now Our Product Catalog!