Healthcare Uniforms and Apparel
Fluid-Resistant Warm-Up Jackets
Elevate employee comfort, protection, and performance with the right protective garments. For your most vulnerable employees with excellent-quality fluid-resistant warm-up jackets only from CLS!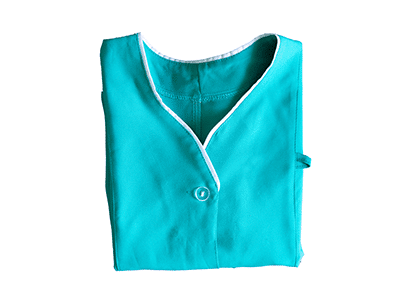 The Best Fluid-Resistant Warm-Up Jackets in Michigan
CLS is your number 1 choice for high-quality fluid-resistant warm-up jackets for healthcare professionals. With CLS, you get:
Materials Made for Superior Protection
Comfort and safety go hand-in-hand in CLS' top-notch fluid-resistant warm-up jackets. The 34" length, secure cuffs, and superior fluid resistance ensure complete coverage through different situations.
The Sharp Design that Boosts Wearer Comfort and Maximizes Functionality
Our fluid-resistant warm-up jackets offer warmth even in more challenging temperatures, ensuring comfort. The double-stitched pockets and hang loop features also offer convenient storage and easy access to your most essential tools.
Professional Healthcare Laundry that Guarantees Peace of Mind
CLS combines state-of-the-art laundry technology and superior expertise in garment care to ensure that your fluid-resistant warm-up jackets are cared for according to the safety and hygiene standards for healthcare facilities.
CLS: Your Best Choice for Michigan Healthcare Uniform Solutions
Keeping tabs on your garment usage and the cleanliness of your garments can be taxing. Don't let these set you back on your patient care and employee safety! Let CLS take the reins in the supply and care of your most important healthcare garments!
Our industry expertise extends all the way back to 1899, and we've only become better from there. With a track record as outstanding as ours, we can confidently say: we are the best in the business, and certainly, we are your best choice for healthcare uniform solutions.
Get better products and even better solutions for your professional medical apparel only from CLS! Contact us today at 800-875-4636 to get sign up for service, request a free quote, or speak with a representative about our services.