CLS That Has Got All Your Needs Covered
Give your employees the protection they deserve with our all-weather, industrial-quality coveralls! Our products are guaranteed to not only be of the most credible quality and ample coverage but are also designed for all-purpose industrial functionality and complete wearer comfort.
If it's quality and peace of mind you're after, it's CLS that has got all your needs covered – and more.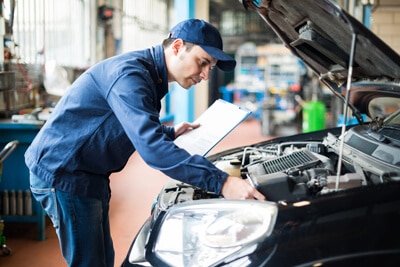 Better Options for Women's Apparel
When it comes to high-quality uniforms that deliver on their promises, look no further than Michigan's number one source for industrial uniform services: CLS! Check out our topnotch quality selection:
Our coveralls feature an unbeatable combination of wearer comfort, ease in wearing and removing, and topnotch coverage perfect for the demanding environment of the industrial workplace. CLS coveralls feature two-way brass zippers and a gripper at the top of the lapel and the zipper for optimum coverage. For superior functionality, our coveralls come with two set-in front pockets, patch hip and chest pockets, and a pocket on the hip. Made of 7.25 oz 65%/35% cotton blend fabric for comfort and durability.

As durable as they are versatile, our shop coats are perfect for different industrial purposes. They feature five concealed grippers and a one-piece notched lapel design. Our shop coats also feature side vent and back vent openings for ease in movement and two chest pockets and two lower pockets for high functionality. Like our coveralls, our shop coats are also made of durable and breathable 7.25 oz 65%/35% cotton blend fabric.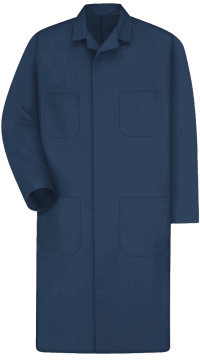 Engineered for Durability and Designed for Comfort
CLS is not a leader in industrial uniform services for nothing. Our in-depth understanding of the industrial workplace has allowed us to find the perfect industrial coveralls and shop coats for the industrial worker.
We have combined our expertise and experience in the field to bring you products that meet the wearer's needs for comfort and durability, addressing the demands of industrial environments. We match this excellence in product quality with superior uniform laundry and maintenance to ensure that your company is getting the most out of your industrial uniform investment.
For industrial uniforms and coveralls that meet your needs and guarantee your peace of mind, get your coveralls from CLS. Contact CLS today for more information or to place an order! Call 800-875-4636 to get started.
Download Now Our Product Catalog!
Download Now Our Product Catalog!