Image mats from CLS provide high-quality floor mats that combine top-notch form with optimum function. CLS's image mats are the best everyday solutions to your business's floor care needs.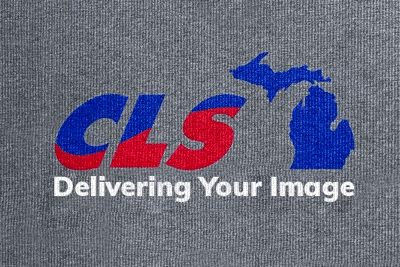 What Our Image Mats Provide Your Business:
There's no shortage of benefits that come with renting image mats through CLS. From materials and construction to reliable service and delivery, here's what CLS's image mat rental service can do:
CLS image mats are made with modern, high-tech imaging technology to bring out the best graphic quality. Whether your image mats are purely aesthetic or used for functional reasons, you can trust in the clarity and quality of their design.
Engineered for long-lasting use
From design and graphics to high-traction backing, our floor mats accomplish every . They feature fade-resistant solution-dyed nylon that can withstand commercial laundering without fading. Their high-twist heat-set nylon surface has a higher crush-resistance than most commercially available mats, so you get long-lasting resilience through daily use and heavy foot traffic.
Maintained professionally by CLS
Clean mats make cleaner floors. CLS makes sure your floor mats are at their cleanest with our high-tech laundry facilities and unparalleled mat expertise.
CLS: The Michigan Mat Rental Authority
Reliability and quality are the names of the game – and CLS beats the competition! With our long-standing record for dependability and the assurance of NFSI-certified high-traction mats, keeping your floors clean and safe is easy and more secure.
Our mat rental service is an all-in-one solution for your commercial mat needs. From making sure your supplies arrive on time and in the right volume to ensuring their safety and cleanliness, you can't ask for anything more with CLS backing you up.
You're only one call away from the best Michigan floor mat service experience. Contact us online or give CLS a call today at (800) 875-4636 to learn more about how we can help you.
Download Now Our Product Catalog!
Download Now Our Product Catalog!