Microfiber Cleaning Towels
Microfiber Cleaning Towels for Your Business
Say goodbye to the hassles of ineffective surface cleaning with microfiber cleaning towels from CLS!
The handiest, all-surface cleaning towels from CLS are your next best cleaning investment.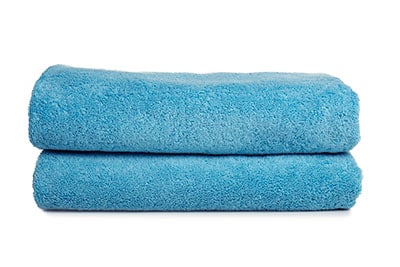 More Results, Less Cleaning
Microfiber cleaning towels offer more superior, more hygienic results than other types of cleaning towels. This towel is ultra-absorbent and capable of picking up more bacteria than most other fabrics. As a result, your cleaning professionals achieve more efficient and thorough results than if using standard cloths. They also come in just the right size: 16"x16" for wider coverage but easier grip.
Microfiber towels are easier to clean and disinfect, requiring less effort, energy, and detergent to safely use and reuse.
CLS' microfiber cleaning towels are of topnotch durability. With stronger fibers and better construction, these towels are your ideal all-weather, all-purpose cleaning tools.
CLS keeps you on-top of your cleaning towel supply. No matter how many towels you use in your daily operations, CLS makes sure you never run out. It's important to always have clean and ready-to-use microfiber cleaning towels available. We ensure that's exactly what you get.
CLS checks all the boxes when it comes to quality, reliable towel rental supply services. We have the high-quality selection that meets your standards and a facility that can get it done. Regardless of the volume of your needs, we'll handle them with efficiency and safety. Our people go that mile to meet your needs and exceed your standards.
The CLS towel rental advantage is everything you want your towel rental services to be, and more. Find out how today!
Call us at (800) 875-4636 to speak with a representative and lock in your order, or click here for a quote.
Download Now Our Product Catalog!
Download Now Our Product Catalog!