Entry, Logo
and Anti Fatigue Matting
Brush mats in your business not only keep your floor clean, but keep employees and customers safe. With CLS in charge of your brush mat maintenance and other mat service needs, you'll never have to worry about your mats getting dirty or worn out.
Keeping up with your floor care should not be a full-time job. Get better dust control and floor care support from high-quality brush mats only from CLS!
CLS brush mats can tackle the most hectic and challenging areas of your facility: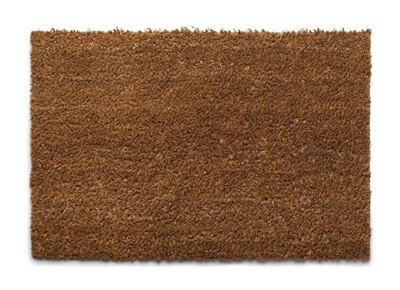 High-Quality Dust Control. With better, highly abrasive surfaces and thick nitrile rubber backing, our brush mats stop dirt and moisture in their tracks. This helps keep your floors cleaner for longer. Their high dust and moisture absorption capabilities make them essential additions to every entrance area.
Certified Safe. CLS advocates for safety in all our products. Our brush mats are inspected and certified high-traction safe by the National Floor Safety Institute (NFSI).
Top-Notch Durability. CLS's strict quality control protocols ensure not just the safety but also the durability of all our products. You can trust that our brush mats meet the highest standards on product quality and durability, so you can get your money's worth down to the last dollar.
Professional Floor Mat Maintenance. Clean mats are safe mats. CLS helps you get that! With our team of experts and top-of-the-line maintenance facility, you can expect a steady, reliable delivery of floor mats ready to deploy to your busiest entrances.
Keep Your Floor Care Under Control with CLS
CLS offers the best support for your dust control and floor care needs. With our wide selection of top-notch floor mats, excellent floor mat care facility, and expansive industry experience in floor mat service, CLS gives you better results for less effort.
Our cost-efficient solutions in floor care are ideal for businesses of all types and sizes. Get started on your service today!
Contact CLS to Get Started
To learn more about our brush mats and other products, call us at (800) 875-4636 or fill out this form.
Download Now Our Product Catalog!
Download Now Our Product Catalog!