Trash can liners by CLS get the job done and keep things clean. Made of high-strength, easy-to-use material, our can liners are up for tasks of any size. No more half-opened bags that fill too quickly and leave a mess, and no more tearing when lifting them out of the can. With can liners through CLS, you can confidently tie them, pull them out, and throw them out.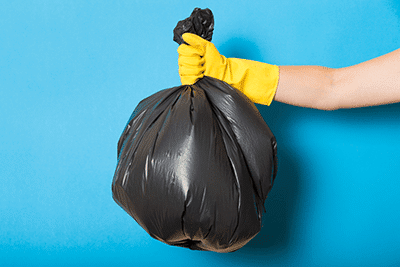 Highest Quality Can Liners for Your Business
If there's anywhere your business should have unquestionable confidence, it's in the quality of liners for your trash cans. Trash can liner quality is one of those things that's only thought of if it's not there. That's because low-quality liners wreak havoc at the worst possible times. For the smooth running of your business, you need quality trash can liners.
Here's what CLS can liners offer:
We offer two types, high and low density, and many sizes to fulfill any need you have. Here's what we have: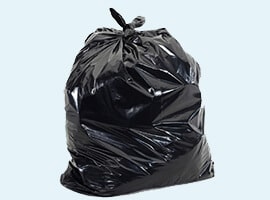 33 x 39 / 33 Gallon / Extra Heavy 1.35 ml
40 x 46 / 45 Gallon / Extra Heavy 1.35 ml
38 x 58 / 60 Gallon / Extra Heavy 1.35 ml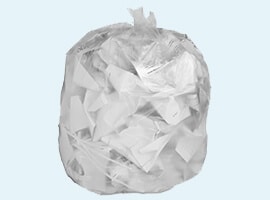 30 x 37 / 20 – 30 Gallon / Heavy 12 mic
33 x 40 / 33 Gallon / Extra Heavy 16 mic
40 x 48 / 40 – 45 Gallon / Extra Heavy 16 mic
38 x 60 / 38 – 60 Gallon / Extra Heavy 16 mic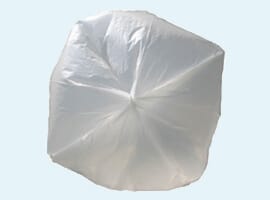 The most common seal in the industry, star seals are manufactured by folding the bottom of the trash can liner over several times and then sealing it. This virtually eliminates leaks, allowing the liner to conform to the shape of the trash can and distribute the refuse evenly around the liner.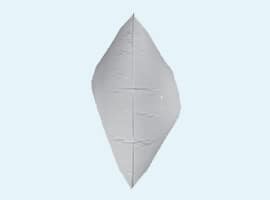 Manufactured by simply sealing the bottom edge, they don't conform well to the trash can and may be difficult to handle.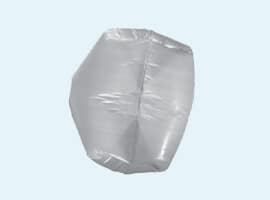 Manufactured with both sides of the bottom edge tucked in to form gussets, the middle of the liner is sealed with two layers which causes a tendency to leak with wet trash.
High density liners contain 100% virgin high molecular weight, high density polyethylene resin. Great for paper and lightweight trash. Superior vapor and moisture protection. Available in clear with star sealed bottom on coreless mini rolls. Packaged in rugged, white corrugated cartons.
The heaviest low density, true gauge recycled can liners available. These liners contain a blend of environmentally friendly recycled resin. Superior stretch properties make a great multi-purpose liner for heavy, wet trash. Available in black with a star sealed bottom. All liners are individually folded and packaged in rugged, white corrugated cartons.
With durability and smell contacting, CLS can lines are ready for anything. If you're ready to say goodbye to weak trash liners for good, give CLS a call at (800) 875-4363, visit our website, or ask for a quote for service!
We know how important it is to you to keep your business looking as clean and professional as possible because we hold ourselves to that same high standard. We are a family-owned business with over a century of industry experience.
Experience the CLS difference today and get the high-quality products your business needs to thrive. Our goal is and always has been to provide the highest level of customer service with integrity.
For more information on our air freshener services or other products, contact us today for a quote at (800) 875-4636.
Download Now Our Product Catalog!
Download Now Our Product Catalog!