Healthcare Uniforms and Apparel
Lab Coats and Counter Coats
Does your Michigan medical business need lab coats and counter coats? Most providers will let you down but that's no reason to stick with what you already have! Only one company provides coats worth the expense.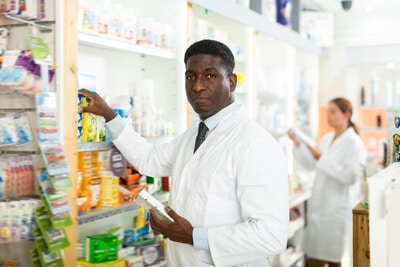 CLS is What You're Looking for!
CLS makes its products with users in mind because we believe uniforms should enhance their experience. Our lab coats and counter coats come with a left chest pocket and two lower pockets to more easily carry necessities. They are also button-up so they can be easily and efficiently removed when they come into contact with a substance that is dangerous to the wearer.
Lab coats and counter coats need to keep healthcare workers safe from the various risks their jobs pose. We design our coats with 80% polyester to ensure they can withstand sharp objects, hazardous chemicals, bacteria, and other hazards. The remaining 20% is cotton to maximize wearer comfort and, in turn, performance.
Our coats are built with non-yellowing UV buttons that ensure long-lasting whiteness. On top of this, we maintain the cleanliness and integrity of our products with high-quality commercial laundry service. We closely monitor everything for stains or breaches and swiftly wash, repair, and even fully replace what needs to be. The CLS difference is products that are always as clean and fresh as the day they were first purchased.
CLS Has the Best Lab Coats and Counter Coats in the Industry
CLS provides lab coats and counter coats that are ideal for Michigan healthcare operations. Learn more about our services here on our website or by calling (800) 875-4636.