Take Control of Your Facility's Safety
Our first aid supply service is designed to bring you ease and convenience. Our first aid kits are always ready to go, compliant with the appropriate standards, and hassle free to maintain!
CLS first aid products have everything you need for complete, high-quality emergency care supplies designed for any commercial or industrial workspace.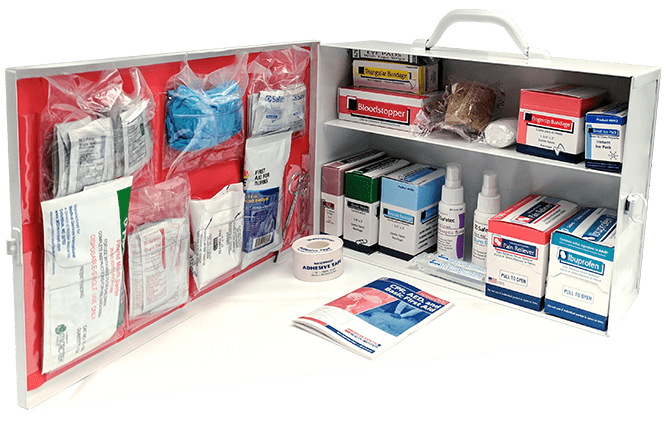 CLS prides itself in the consistent, high-quality products and services that we offer – and our first aid kits are no different. Each kit is designed for total convenience and functionality:
Here's what CLS can liners offer:
Bandages | Gauze | Pads | Burn Care | Eye Wash
Each CLS first aid kit delivered to your facility is guaranteed to be compliant with the standards set by the Occupational Safety and Health Administration (OSHA).
CLS offers ultimate flexibility in our first aid supply service. We give you endless options and bundles, including the option to order only what you need. This reduces unnecessary disposal of useful items and the costs that come with them.
CLS first aid kit services are void of any monthly costs, thanks to our comprehensive program that lets you pay only for the products that you actually order and use.
Orders are shipped within 3 business days
CLS is all about convenience and efficiency – that is why your first aid kit orders are delivered promptly.
Download Now Our Product Catalog!
Download Now Our Product Catalog!