When it comes to industrial uniforms, not all are created equal. Not only do you want the correct uniform for the job, but you want your employees to be as safe and protected as possible. There were nearly 3 million non-fatal injuries and almost 5000 fatal workplace incidents in 2015 alone. One of the best ways to prevent injury is to invest in the right protective uniforms.
With various options to choose from, picking the right uniforms can feel overwhelming. However, it doesn't have to be! Here at CLS, we've been in the uniform industry since 1899. Over a century of experience has allowed us to become a top uniform provider in the lower peninsula of Michigan.
We know what industrial uniforms you need to keep your employees safe, comfortable, and professional so that they accurately represent your brand while staying protected at all times. Here is our guide to the industrial uniforms your business needs today:
Shirts and Pants
When choosing shirts, you don't want to sacrifice style, comfort, or protection. Solid work shirts are great for indoor and outdoor jobs where employees don't need a lot of protection. Crew shirts are perfect for warmer climates and will protect from moisture. Motorsports shirts provide further protection and are best used for employees working predominantly outdoors.
The right pair of pants can make all the difference! Standard work pants provide the fit and function for most industries. Consider investing in cargo or carpenter jeans with large pockets so employees can have easy access to the tools they need for the job.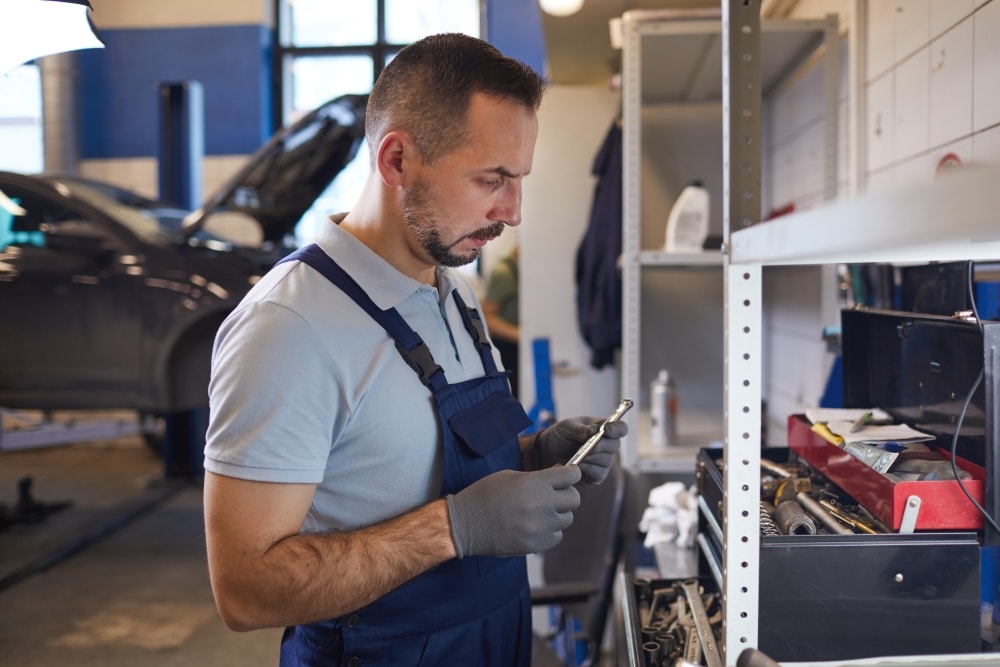 Flame-Resistant Clothing
Most standard uniforms aren't fire-resistant and will continue to burn even after the heat source is eliminated. So, if your employees are working in an environment where there are fire hazards, flame-resistant clothing is essential. Flame-resistant clothing comes in the form of shirts, pants, and jackets.
Flame-resistant clothing is not only crucial to keeping employees safe but is made of durable materials that will last longer than regular uniforms. At CLS, our flame-resistant clothing is handpicked and double-checked to ensure the highest safety guidelines are observed.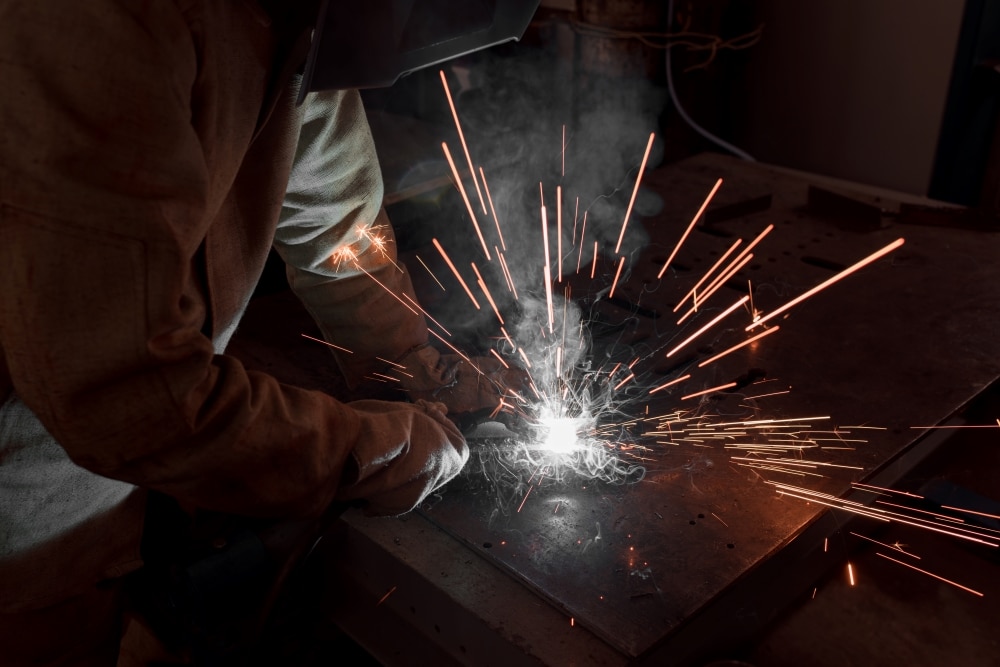 High-Visibility Clothing
If you have employees working on construction sites, in airports, or railway stations, you need high-visibility clothing. It's crucial that moving vehicles can easily identify workers and that workers can recognize each other when utilizing heavy equipment.
High-visibility clothing comes in the form of shirts, vests, and jackets. These industrial uniforms are crucial to keeping workers seen and protected. Plus, when your workers feel safe, they will spend less time worrying about potential injury, and more time focused on the job at hand.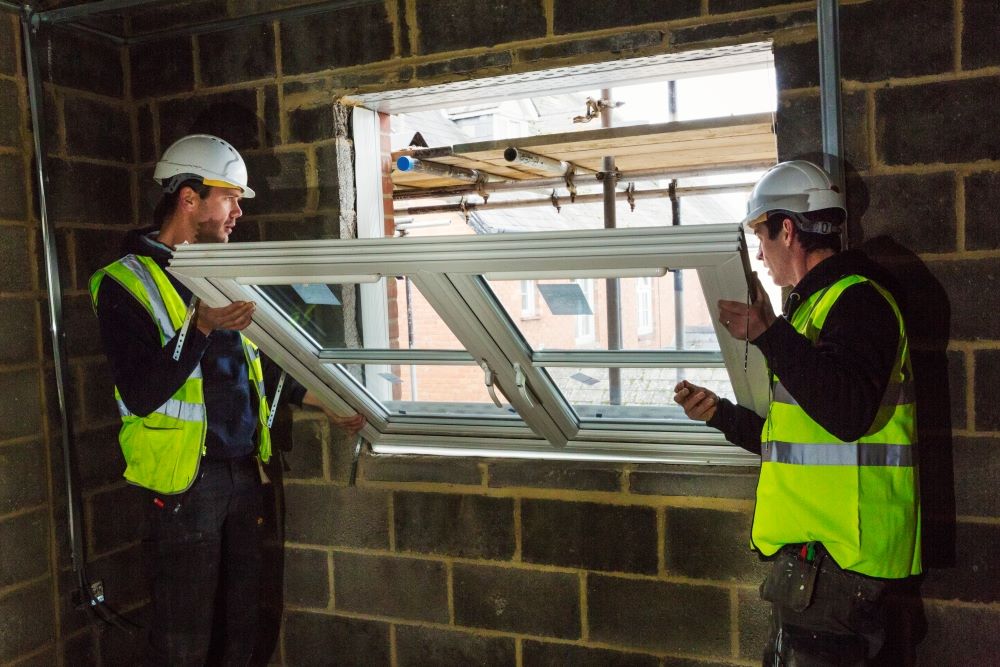 Industrial Strength
Industrial-grade strength in your uniforms should include the ability to resist extreme conditions, heavy usage, and wear and tear. These features are critical in industrial settings where physical work, hazardous environments, and the need for durability and safety are paramount. Here's why industrial-grade strength is a must-have for industrial uniforms:
Safety
Protection Against Hazards

: Industrial-grade uniforms are designed to

protect workers from a variety of workplace hazards

, including exposure to harmful substances, extreme temperatures, and potential injuries from machinery. High-strength materials used in these uniforms resist tears and punctures, offering robust protection to the wearer.

Visibility: We incorporate high-visibility features for worker safety, particularly in low-light or complex environments. The durable quality of the materials we use means their reflective features endure through a grueling year.
Durability
Extended Lifespan

: We build industrial uniforms that are in it for the long haul. Withstand repeated heavy usage, washing, and exposure to harsh conditions to reduce the frequency and cost of replacement.

Resistance to Extreme Conditions

: Industrial environments can expose workers to harsh conditions, including high temperatures, corrosive substances, and abrasive materials. Industrial-strength uniforms are designed to withstand these conditions without degradation, ensuring they continue to protect over time.
Comfort and Productivity
Comfortable Wear

: Despite their strength and durability, industrial-grade uniforms are often designed for comfort. Comfortable workers are more productive and less likely to experience injuries caused by ill-fitting or restrictive clothing.

Maintained Appearance

: Uniforms contribute to a company's image and a worker's professional appearance. Industrial-strength uniforms resist fading and maintain their shape even with heavy usage, ensuring workers always look professional.
Economic Efficiency
Cost-Efficiency

: While industrial-strength uniforms may cost more upfront, their durability and extended lifespan result in significant cost savings in the long term.

Reduced Maintenance

: These uniforms often require less maintenance, as they are designed to withstand regular washing and drying without losing their shape, color, or protective features.
Industrial-grade strength in uniforms is critical for ensuring safety, durability, comfort, and economic efficiency in industrial sectors. Industrial uniforms need to be more than just clothing; they are essential pieces of protective equipment that can safeguard workers from various hazards. They need to be robust, reliable, and resilient — characteristics that define strength. 
Despite the harsh conditions they face, these uniforms must continue to offer optimal protection and comfort, enhancing productivity and reinforcing a professional appearance. Investing in industrial-strength uniforms is a smart economic decision and a commitment to worker safety and comfort — a factor that shouldn't be underestimated in its contribution to the overall success of your business.
Get the Most out of Your Garments
Maintaining the longevity of your industrial uniforms is vital to optimizing workflow and protecting employees. No matter the harsh conditions, you must reinforce safety, productivity, and a professional image. The following tips can help achieve this objective.
1. Correct Usage: Ensure your uniforms are used appropriately. Avoid unnecessary rough handling or misuse. Wear them only when needed and avoid subjecting them to conditions outside their intended purpose.
2. Regular Cleaning: Regular and specialized cleaning is critical to prolong the life of your uniforms. Follow the care instructions provided by CLS. Avoid using harsh detergents or bleach that can degrade the fabric. Instead, use recommended detergents and let a professional uniform cleaning service maintain the quality and integrity of your uniforms.
3. Prompt Repair: Tears, rips, and other damages should be addressed immediately. Neglect can cause minor issues to become major problems, shortening the lifespan of the uniform. Consider using professional repair services to extend the life of your garments and save yourself the hassle and avoidable costs of constant replacements.
4. Rotate Uniforms: Uniform rotation extends the lifespan of each set. It allows for adequate rest and recovery time for the fibers in the fabric between uses, which reduces wear and tear.
5. Proper Storage: Store uniforms properly when not in use. Avoid damp, dirty, or overly hot locations that could degrade the material. Instead, opt for a dry, cool, and clean storage environment.
By implementing these strategies, you take proactive steps to extend the lifespan of your industrial uniforms while going toe-to-toe with the rigors of a grueling workday. Safeguard the safety and productivity of your workforce and enhance the overall image of your organization.
Choosing the Right Fit for You
Choosing the right industrial uniform service is a crucial decision impacting aspects like employee safety, productivity, and corporate image. It is essential to consider various factors during the selection process, and CLS stands out your go-to guide to industrial uniforms thanks to a unique blend of offerings.
Quality:

Uniforms should withstand harsh industrial conditions and repeated usage. CLS provides high-quality uniforms built with durability in mind, ensuring the longevity of the apparel, offering more value for your money.

Range of Services:

A comprehensive service, including rental, laundry, repair, and delivery, simplifies your uniform management. CLS offers these full-scale services, making it a convenient one-stop solution.

Safety Compliance:

Uniforms must comply with industry safety regulations. CLS ensures that all uniforms meet modern safety standards.

Technology: Leveraging technology improves service efficiency. CLS uses advanced technology for tracking and maintaining uniforms, ensuring optimal inventory and quality control.
Reputation:

A provider's reputation can be an indicator of reliability and quality. We have a stellar reputation built over years of excellent service.

Cost:

Competitive pricing is essential for budget management. CLS offers affordable services tailored to you, without compromising on what makes us the gold standard.

Customization:

The uniform service should cater to your specific needs. CLS offers customization options, ensuring the uniforms meet industry requirements, boost employee morale, and enhance your brand's visibility.

Responsiveness: Exceptional customer service and prompt response to inquiries are vital. CLS prides itself on its customer-centric approach and fast response times, ensuring seamless service.
CLS excels as a comprehensive, reliable, and responsive provider, dedicated to quality and customer satisfaction. Our industrial uniform service reflects a blend of durability, customization, and advanced technology, setting us apart as a premier choice for businesses.
Get the Industrial Uniforms You Need with CLS!
Getting the right industrial uniforms is crucial, and no one understands that better than CLS. Shirts, pants, flame-resistant apparel, and high-visibility clothing are all uniforms common for industrial work. Let our expert team help you pick the right uniforms for your business today!
From regular shirts and pants to the highest quality flame-resistant garments, we have it all. Our wide selection of uniforms is durable, comfortable, and, most importantly, safe! For more information on how to get started, contact us for a quote at 800-875-4636.