Floor mats may not be the first thing that comes to mind when thinking about essential elements for your business. However, the right mat can make a profound difference in safety, cleanliness, branding, and overall employee comfort. This is where CLS, a trusted provider based in Kalamazoo, Michigan, steps in with a comprehensive, world-class selection of floor mats.
Here are just a few of the reasons why floor mats are essential in elevating the standards of what customers, employees, and your competitors should expect out of exceptional floor mat services, led by Michigan's premier provider since 1899:
Built to Endure Changing Seasons
Even if you don't have heavy traffic in and out of your establishment, wet weather season tracks in 12 times more dirt, not to mention water. Vacuuming only removes 10-40% of dirt and dust. With wet and dirty floors, safety becomes an even greater issue.
Statistics show that 40% of the average company's cleaning budget is spent on floor care. Floor mats can drastically reduce this expense by trapping dirt and water, keeping it from being tracked throughout the building, and reducing surface wear and stains – saving you thousands in repair and replacement costs.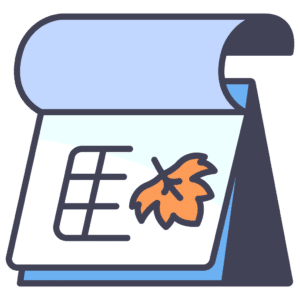 TRSA-Certified
CLS proudly holds a TRSA certification, a testament to our commitment to industry leadership and sustainability. This recognition validates our efforts in employing innovative strategies to reflect the inspiring progress of the 21st century. One of the ways we demonstrate a forward-thinking approach is through specialized delivery routes to reduce fuel consumption and cut down on carbon emissions. This enhances efficiency and aligns with the goals we set for ourselves every day.
We implement solar and energy-efficient lighting. These initiatives reduce energy consumption and lower operational costs, demonstrating how sustainability and cost-efficiency go hand in hand. We also place a strong emphasis on water conservation. They have implemented strategies to remove solids and liquids from wastewater, reducing pollution and contributing to water preservation.
A preventive maintenance approach is another layer that reinforces our diligent efforts to facilitate sustainability. By regularly servicing equipment, they minimize wastage from breakdowns and enhance overall efficiency. The TRSA certification acknowledges our dedication to implementing cutting-edge, sustainable practices.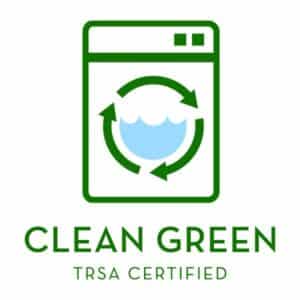 Carving Our Own Lane
CLS has carved a lane in the floor mat industry by offering an impressive catalog of floor mats and backing it with exceptional customer service. This combination of diverse product offerings and customer-centric service makes us a top choice for our beloved Michigan communities.
CLS's dynamic floor mat catalog caters to a variety of business needs. Our unique offerings demonstrate an unwavering commitment to meeting specific regional and industry needs. This comprehensive range ensures businesses find a floor mat solution that perfectly fits their requirements.

Customer Service: Replacing Questions with Solutions
An impressive catalog is only part of the equation. CLS's customer service is what truly brings our products to life. They take the time to understand each client's unique needs, providing personalized guidance on selecting the best mat solutions. Our approach is responsive, detail-oriented, and with a strong commitment to customer satisfaction.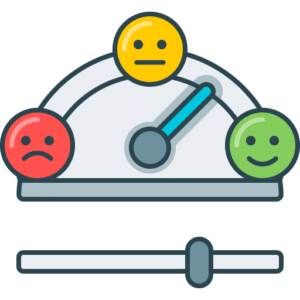 Reliable Pick-Up and Delivery
CLS is known for reliability in delivery and pick-up schedules. We ensure that businesses receive fresh, professionally laundered mats consistently, minimizing any potential disruption to operations. We are quick to address any issues or concerns, providing resolutions in a timely and efficient manner without the hassle and headaches typical of our competitors. 
By reinforcing our dynamic floor mat catalog with exceptional customer service, CLS ensures that businesses don't just get a product but a comprehensive solution. This approach underscores dedication to providing value, building lasting relationships, and playing an integral role in customer success. Through diverse offerings and customer-centric service, CLS truly sets the bar high in the floor mat industry.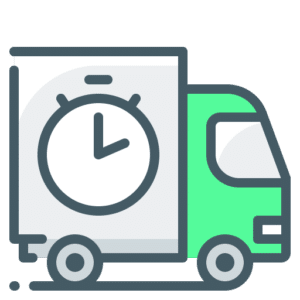 Slip-and-Fall Risks
Slip and fall accidents are more prevalent than ever. Many companies fail to recognize the impact it has on their organization, employees, and customers. Slips and trips are one of the most common workplace injuries and are the cause of 35% of all reported incidents. To no surprise, 90% of slips occur on wet floors! This can be significantly reduced or prevented with the installation of mats in entryways and in high-traffic areas where water spillage is a concern.
From a direct cost perspective, businesses may face significant expenses related to medical treatment, workers' compensation claims, and legal costs if an employee or customer files a lawsuit. Indirect costs may include lost productivity due to employee absence, possible increases in insurance premiums, and costs associated with hiring and training replacement staff.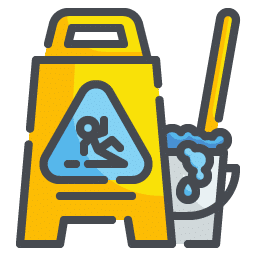 Protect Your Reputation with a People-First Approach
Slip and fall accidents can also harm a business's reputation, which can indirectly impact financial success. Customers or employees may lose confidence in the business's commitment to safety, which may result in loss of business or difficulty in attracting and retaining top talent. High-quality floor mats can play a crucial role in protecting your business's bottom line. By effectively trapping dirt and moisture, they maintain clean, dry floors, reducing the risk of slips and falls. 
This proactive investment results in significant cost savings, as preventing accidents are invariably more cost-effective than dealing with their aftermath. By demonstrating a commitment to safety, floor mats maintain your business's reputation, supporting customer loyalty and employee morale.
Entry Mats
Entry mats are the unsung heroes of cleanliness and safety in any establishment. They act as the first line of defense, trapping dirt, moisture, and grit at the door. CLS's high-quality entry mats withstand heavy foot traffic, effectively keeping your interiors clean and minimizing the wear and tear on your flooring. Plus, by reducing the amount of debris tracked into your business, these mats contribute to safer, slip-free floors.
Logo Mats
Enhance your branding efforts with CLS's logo mats. These mats offer a unique opportunity to make a great first impression, displaying your company logo or message at the entrance. CLS provides top-quality, vibrant logo mats that are functional and aesthetically pleasing, turning an ordinary entryway into a subtle marketing tool.
Anti-fatigue Mats
CLS's anti-fatigue mats are essential for businesses where employees spend long hours standing, such as in manufacturing, food service, or retail. These mats provide comfort, reducing the strain on the legs and back. They improve employee productivity and decrease the likelihood of work-related injuries. By prioritizing employee comfort, you're investing in their well-being, peace of mind, and productivity.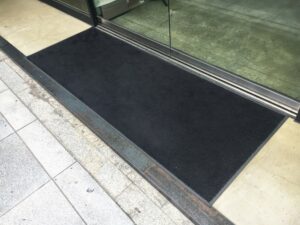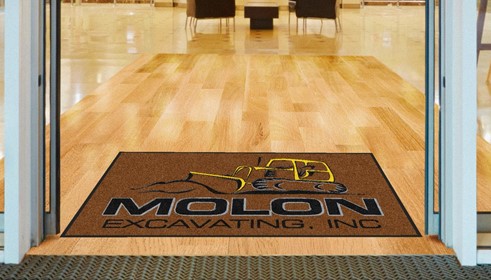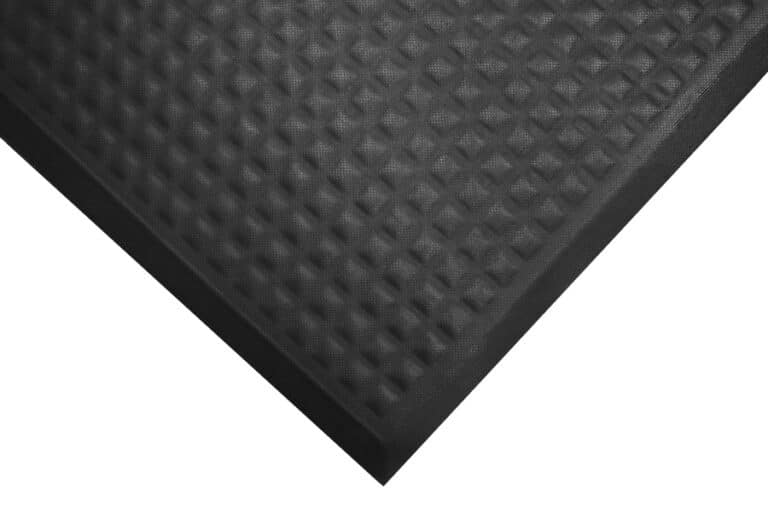 Comfort Flow Mats
Comfort Flow mats by CLS are suited for areas prone to spills, like kitchens, bars, or industrial spaces. These mats allow liquids to flow through, keeping the surface dry and safe. With their anti-slip properties, comfort flow mats significantly reduce the risk of accidents, protecting your valued employees and customers.
Michigan Mats
Named after our great state, Michigan mats are exclusively provided by CLS. These mats withstand our local weather conditions, from rainy springs to snowy winters. They are designed with superior dirt-trapping capabilities, perfect for high-traffic entryways. With Michigan mats, you are prepared for Michigan's unpredictable elements while keeping your premises clean.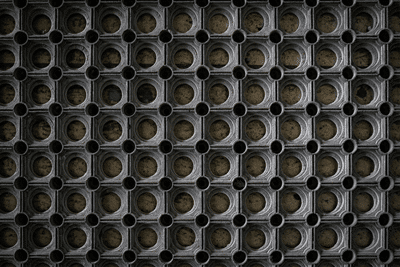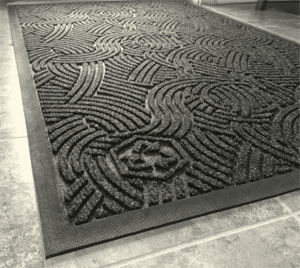 Brush Mat
Brush mats offer an added layer of cleanliness, especially in areas where dirt and debris are a concern. Their coarse bristles are designed to scrape off dirt from footwear, making them ideal for outdoor applications or within the construction and manufacturing sectors. A brush mat ensures a higher level of cleanliness, keeping grime at bay.
Image Mats
Image mats are another great branding tool offered by CLS. These mats showcase a vibrant, high-definition image or message that reflects your brand identity. Whether it's an innovative design, a promotional message, or a warm welcome, image mats enhance your business's appeal to customers, proving why floor mats are essential.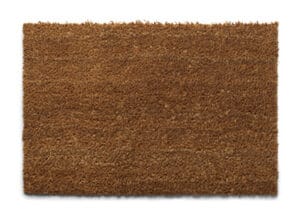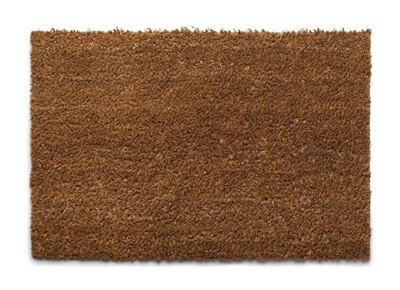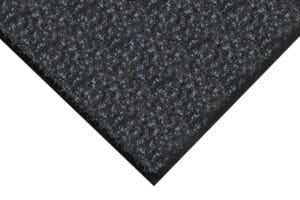 CLS: Your Green Mat Provider
Beyond our high-quality mat offerings, CLS sets itself apart as a Clean Green-certified company. We consistently incorporate environmentally friendly practices into our operations, from efficient water and energy use in their laundry processes to safe disposal and recycling of worn-out mats. By choosing CLS, you are investing in superior mat services and contributing to a more sustainable environment.
CLS provides exceptional mat services throughout the lower peninsula of Michigan. We seamlessly combine our dynamic mat catalog with timely, reliable service, ensuring that the needs of your business are met consistently. When it comes to mat services that merge quality, variety, and environmental responsibility, CLS is leading the charge.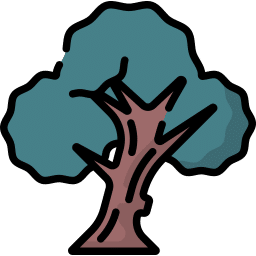 CLS is Your #1 Provider in Essential Mat Services
Floor mats play a much more significant role in businesses than most people realize. They provide safety, cleanliness, comfort, and branding opportunities. With CLS's comprehensive range of mat solutions, businesses in Michigan can find the perfect fit for their unique needs, enhancing their environment and contributing to their success. Contact us at (800) 875-4636, or email us to learn more about why floor mats are essential with CLS!